High-quality induction Pan PEEK LINIE 28cm
---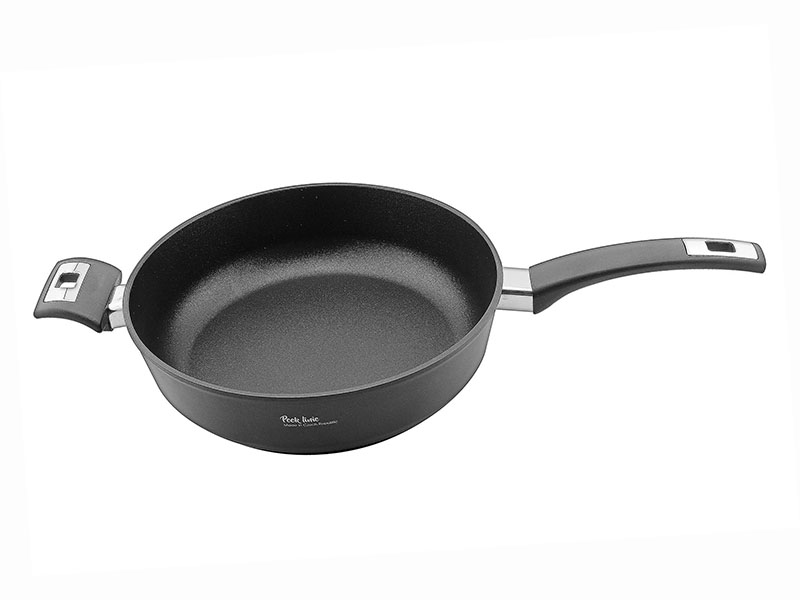 | | |
| --- | --- |
| ID výrobku: | 2353254 |
| Měrná jednotka: | |
| Dostupnost: | není na skladě |
| Doba dodání: | do 2 dnů |
| Záruční doba: | 2 roky |
| Běžná cena: | 0,00 Kč |
| Naše cena s DPH: | 0,00 Kč |
| Ušetříte: | 0,00 Kč (0%) |
---
---
Popis produktu
Pan is equipped with high-quality non-stick coating Greblon Peek which provides excellent performance and minimal possibility of food sticking.
- The 6-layer induction bottom is highly effective and stable thanks to cold spray technology
- The combination of squeeze casting application and copper component in material result in the strong body as well as excelent heat transmision
- Do not use metal tools or sharp knife for cutting
- Using of wood, rubber or plastic tools is ideal, since it helps extend the life of non-sticking inner surface.
Suitable to all types of cookers- gas, electric, ceramic and induction.